1.Check-in (boarding procedures)
After check-in time of departure in the 3F company counter, please proceed to the 2F of departure ports.
For checked baggage, deposits to the counter, please receive the exchange certificate.
Boarding procedure we ask that you will complete your time with ease.
2.Security check
Do the inspection of baggage to bring to the machine.
Details and about the conservation measures, for bringing possible baggage, please check the Security Guide page.
3.Customs procedures
When bring the foreign products, such as cash and watches, precious metals more than a certain level or more of the amount of money might be necessary to declare to the Customs.
Please check the WEB site of Okinawa District Customs of the following for further details.
4.Emigration
Please show your passport and boarding pass at the passport control counter.
If you receive a passport that was pressed to leave mark will be the examination is complete.
5.Boarding procedures
Please check the boarding gate described in boarding pass.
In the boarding gate, please boarding in accordance with the guidance of the airline attendant.
※ boarding gate are subject to change, I hope the procedure according to the hotel's announcement.
Departure/ ● Wheelchair elevator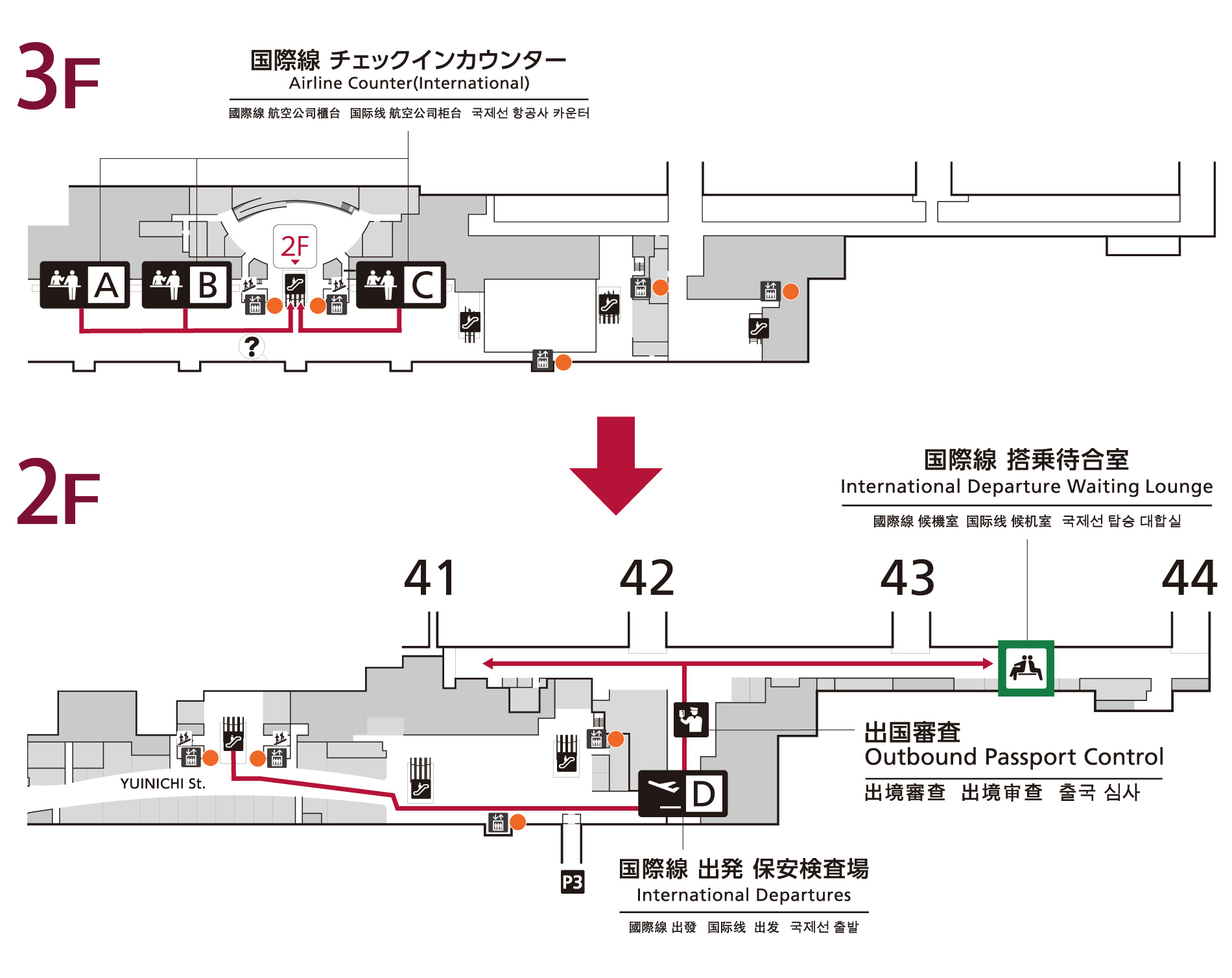 For procedures relating to immigration
The floor guide that is distributed in the hotel also available in PDF format.