1.Quarantine
Please after your arrival you pass through the quarantine counter.
Such as fever, when there is abnormality in physical condition, please offer to staff of the quarantine counter.
2.Immigration
Please present a passport at the immigration counter.
If you receive a passport that was pressed immigration mark will be the examination is complete.
3.Receipt of baggage
At baggage claim, you will receive the luggage of your own.
Is no baggage guests please proceed to Customs examination.
※ Plant Protection, please check the appropriate page below for animal quarantine.
4.Customs inspection
Fill out the ""mobile products and unaccompanied baggage declaration form"", please proceed to the customs inspection.
Even if the goods you bring does not exceed the scope of the duty-free, you will need to fill out a declaration form.
5.Arrival lounge
Bus, taxi, stop the car rental is located on the 1F entrance and exit of the arrival lobby.
If you are using a Yui Rail is accessible from 2F communication passage to Naha Airport Station.
Arrival / ● Wheelchair elevator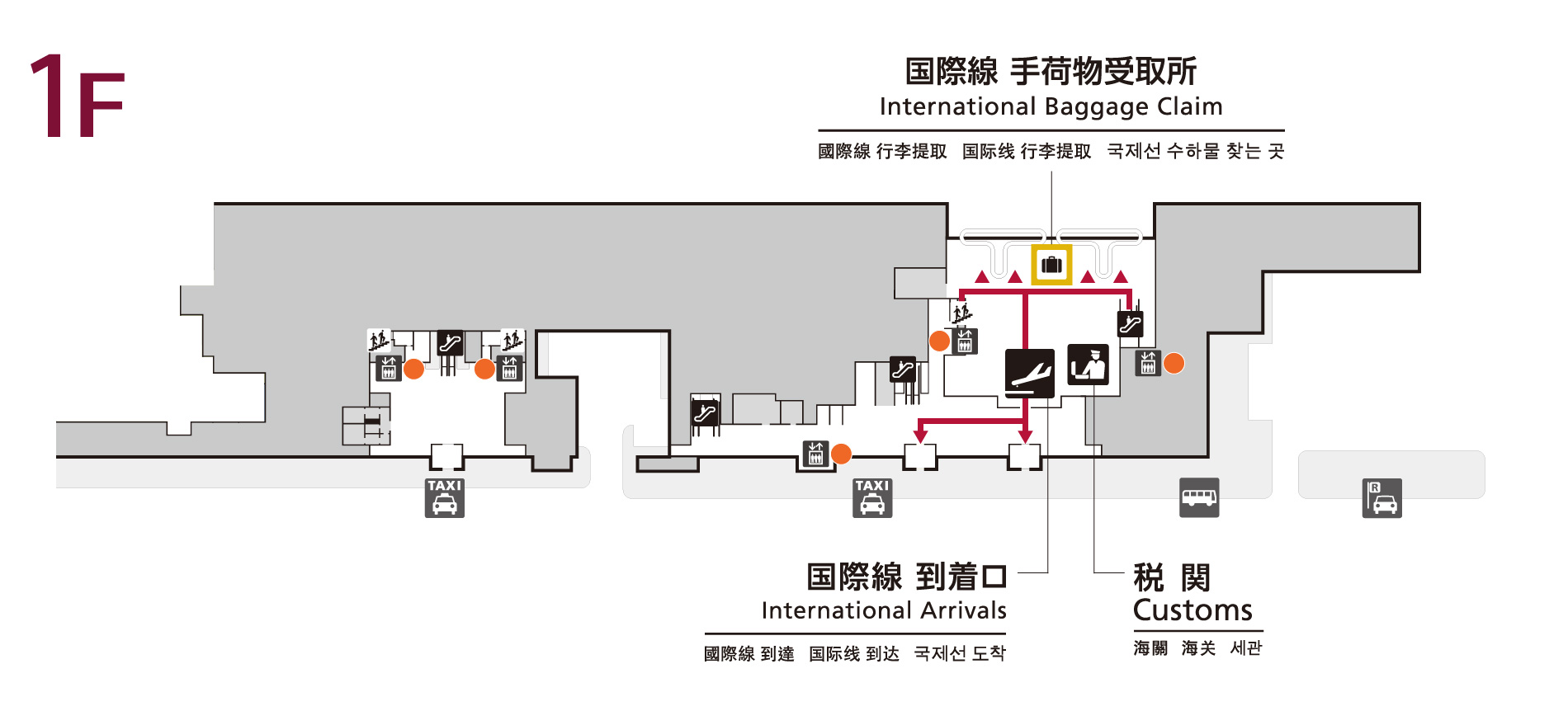 For procedures relating to immigration
The floor guide that is distributed in the hotel also available in PDF format.