1.Arrival
Please proceed to 1F Arrivals lobby upon arrival is.
2.Receipt of baggage
At the baggage claim area, We matched with your existing baggage exchange license number, you will receive your own luggage.
No baggage Customers, please proceed as it is to the exit.
3.Arrival lounge
Bus, taxi, stop the car rental is located on the 1F entrance and exit of the arrival lobby.
If you are using a Yui Rail is accessible from 2F communication passage to Naha Airport Station.
Arrival / ● Wheelchair elevator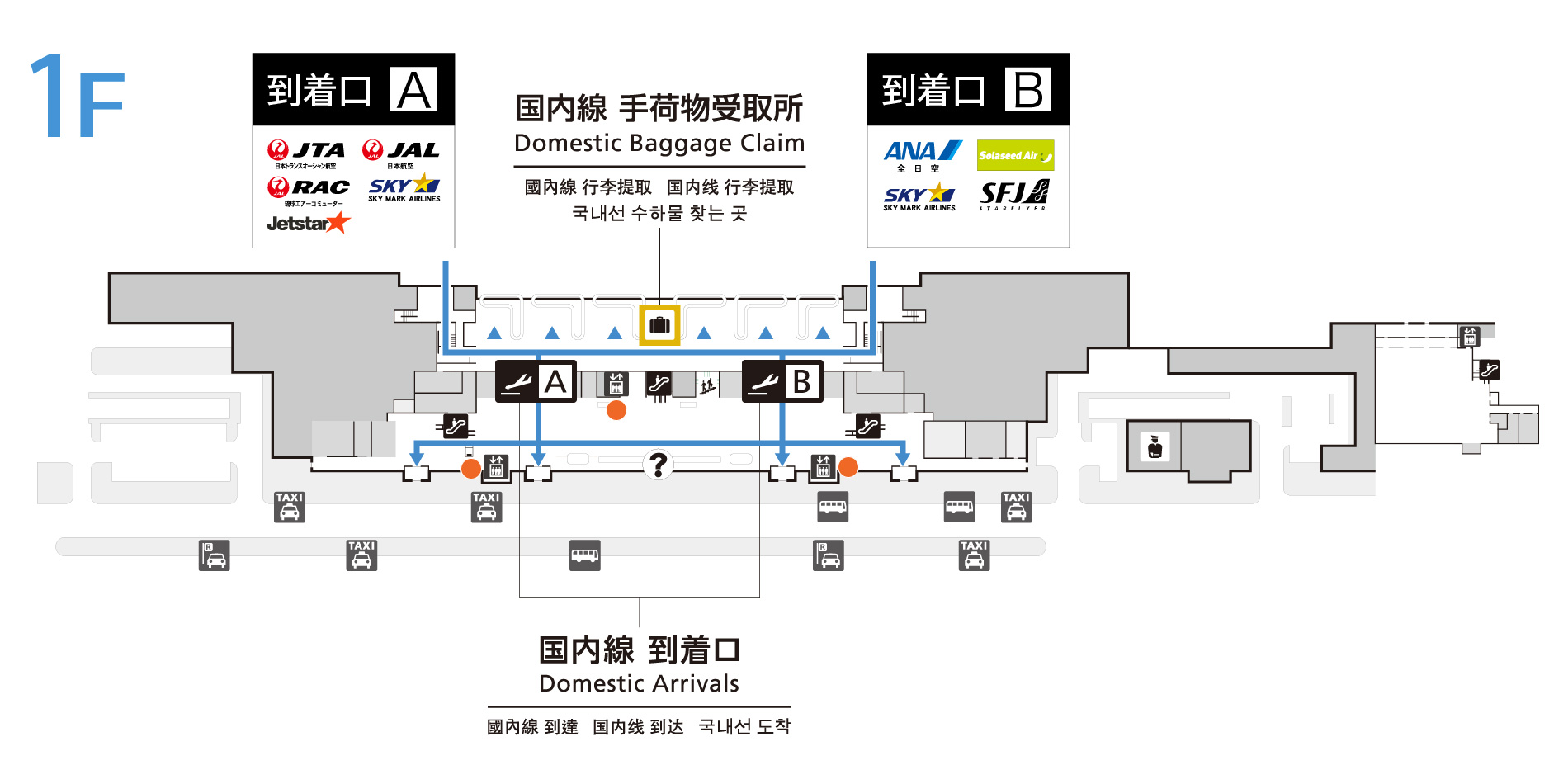 The floor guide that is distributed in the hotel also available in PDF format.