Hands Free Baggage Storage Service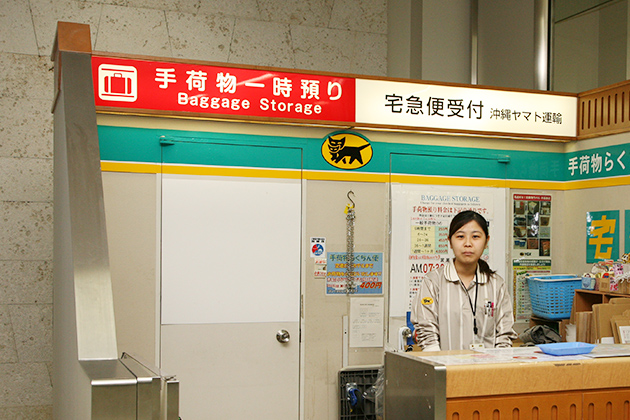 We, Okinawa Yamato Transport Counter can store your baggage.  We can handle any items to store and also keep up to one month time.
The costs of baggage store service are depended on the size of items.
S  (Under 119 cm)・・・\400
M  (120-159cm)・・・\600
L  (160-249cm)・・・\800
LL (Over 250cm)・・・\1,000
Coat・・・\200
*Above costs are per item per day including tax.
1F Arrival lobby / Entrance lobby